About Alithia's Art Angels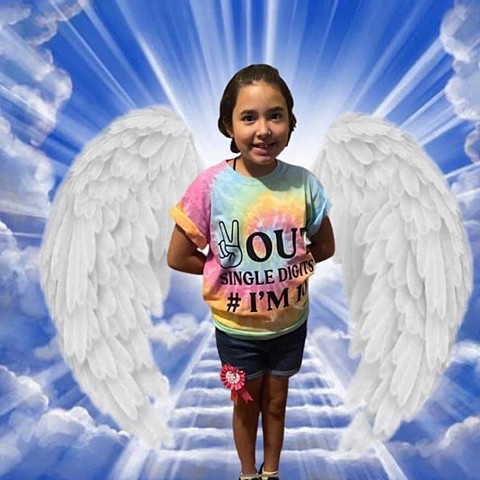 Alithia's Art Angels celebrates the life and art of Alithia Ramirez, and the art of all children.
Alithia Ramirez was a talented and devoted artist who lived in Uvalde, Texas. Alithia was killed in a mass shooting at Robb Elementary School on May 24, 2022, along with eighteen of her classmates and two of her teachers. She had just turned ten years old.
Alithia dreamed of studying art in Paris one day, and seeing her work online in a shop. While she wasn't able to have her dreams fulfilled, we think Alithia would be pleased with this website, which gives kids a chance to see their creations online.
This website was created by Jess Hernandez, Alithia's mother, after Alithia was killed. The site is curated with the help of Violet Lemay, author and illustrator of many books for children.